Well, just under a week ago I left home with no plans to return until November. Over the last few weeks I have booked over $4000 in accommodations. So this dream that I've been working on for over three years has suddenly become very real, and there is a rush of exhilaration that comes with that. I still have not started in earnest, as I am spending 2 weeks in Edmonton AB presently, catching up with old friends from my old home town.
I took two days to drive up to Edmonton from Penticton. I wanted to get used to driving slow, taking back roads, and taking my time, as it is antithesis to my job as a trucker. I drove as far as Jasper my first day, and even at about 600km it seemed an incredibly leisurely day from what I am used to.
I stopped in Kamloops on the way. I was searching for the Chukar colony that lives at the Sun Rivers subdivision but was not able to locate them for my year list. Perhaps I will have another chance when my trip is over.
I also stopped to shoot St. Joseph's Catholic Church. This church was built by Oblate Catholic missionaries circa 1870, and has been lovingly restored. This will be the first of literally hundreds of historic churches I will visit this trip.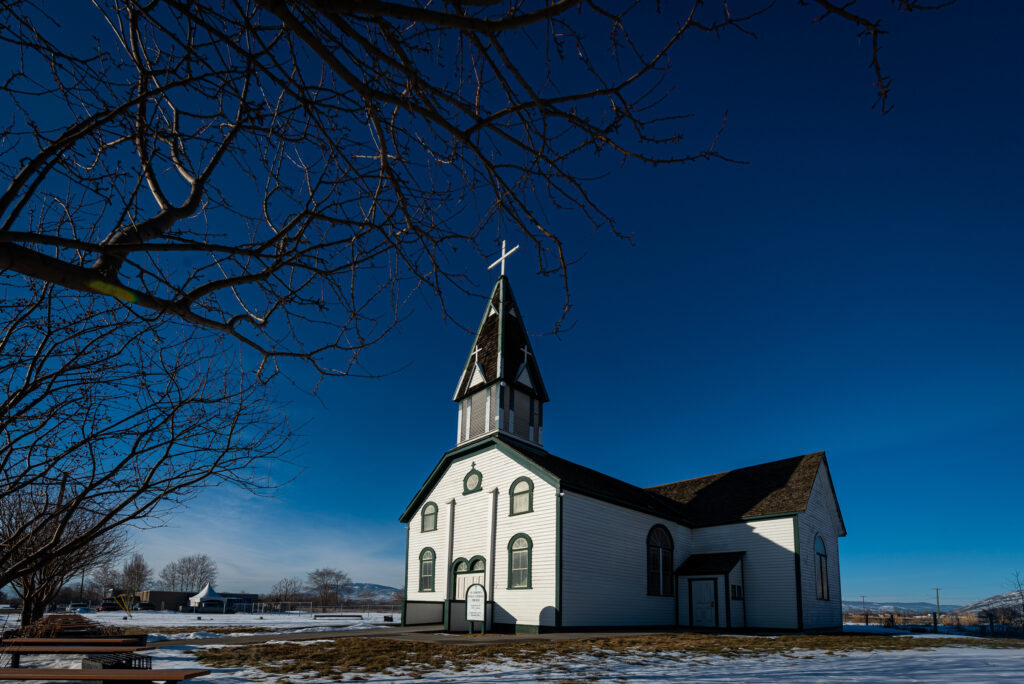 I arrived in Jasper at about 9pm local time. After grabbing a cup of tea, I found a suitable place to park and set up my truck for 'boondocking'. It is not ideal, and it is rather a pain in the butt to move a bunch of items to make room for a sleeping area, but it was actually rather comfortable. Most importantly, it will save me a great deal of money, as paying for proper accommodations every night would make this trip financially unviable.
I woke up the next morning to pouring rain, which was discouraging as the temperature was right at the freezing mark. After getting myself some coffee the rain turned to snow, and I mulled over whether I should cancel my plans for a morning hike and just press on to Edmonton. Soon enough the snow lightened and the clouds began to break so I drove to the trailhead for the Beauvert Lake loop.
I ran into some Elk along the Athabasca River, and enjoyed some beautiful scenery in the brisk fresh air. After a nice 3-hour hike I returned to my vehicle, drove on to Hinton for lunch, then motored on to Edmonton.
---