Habitat '67 was a Masters thesis project at McGill University. Safdie originally envisioned an entirely self-contained community with interconnected housing, shops, and schools.
The version that got built in Montreal was scaled back somewhat.
The central building block of Habitat is the 'cube': a rectilinear precast piece of about 600 square feet. Safdie concluded that each human needed one cube to live comfortably. The suites at Habitat are from 2 to 10 'cubes' in size, stacked and cantilevered seemingly haphazardly.
Every suite has a door directly to the outside. There are three lobbies, each with elevators which take residents up to various levels of outdoor community space.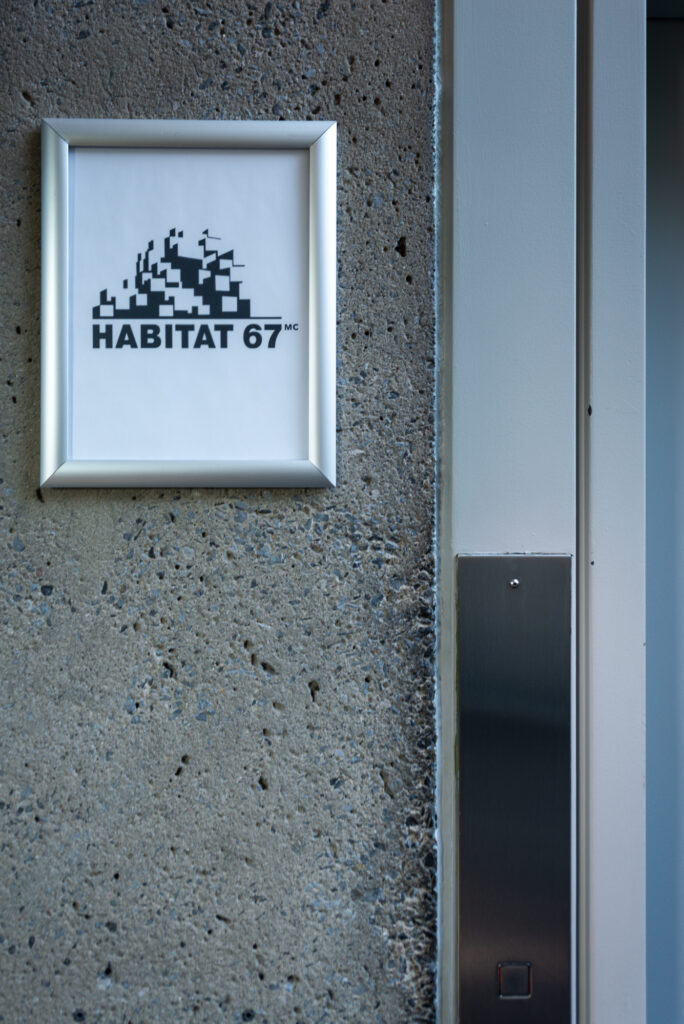 Each suite has a modest terrace, but Safdie's true vision was of a community where everyone mingled in shared space.
Habitat contains a true duality: A seemingly cold and inhospitable concrete cube, but the random arrangement gives the project a real organic feel.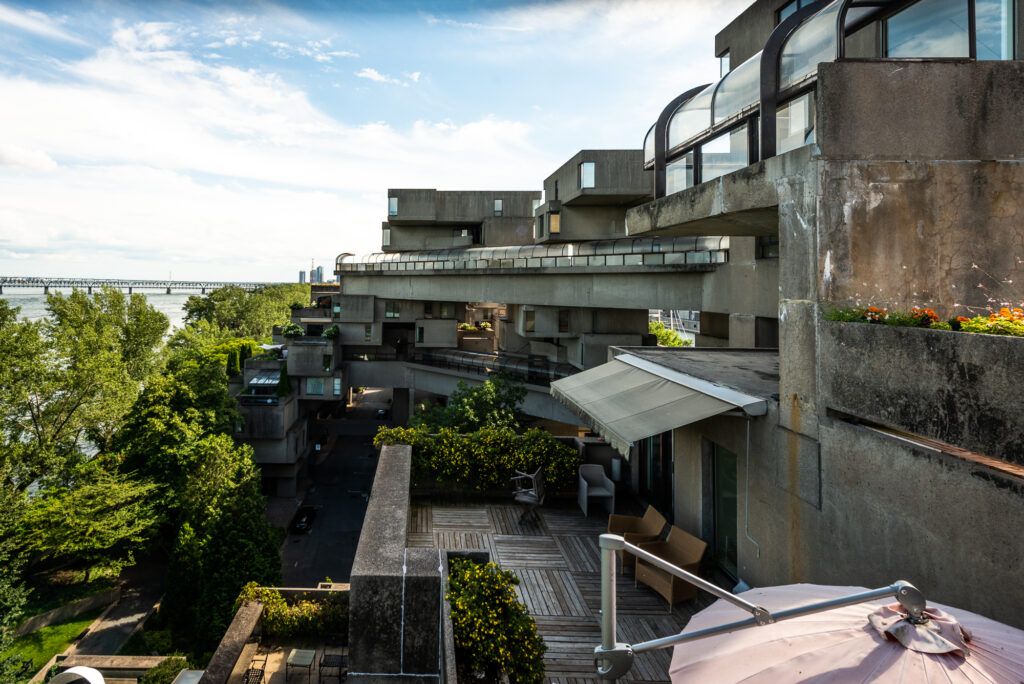 No two suites are the same. No two views are the same.
The suite I visited is made of 2 cubes, stacked and perpendicular to each other.
Downstairs is a kitchen, dining/living area, and a half bath.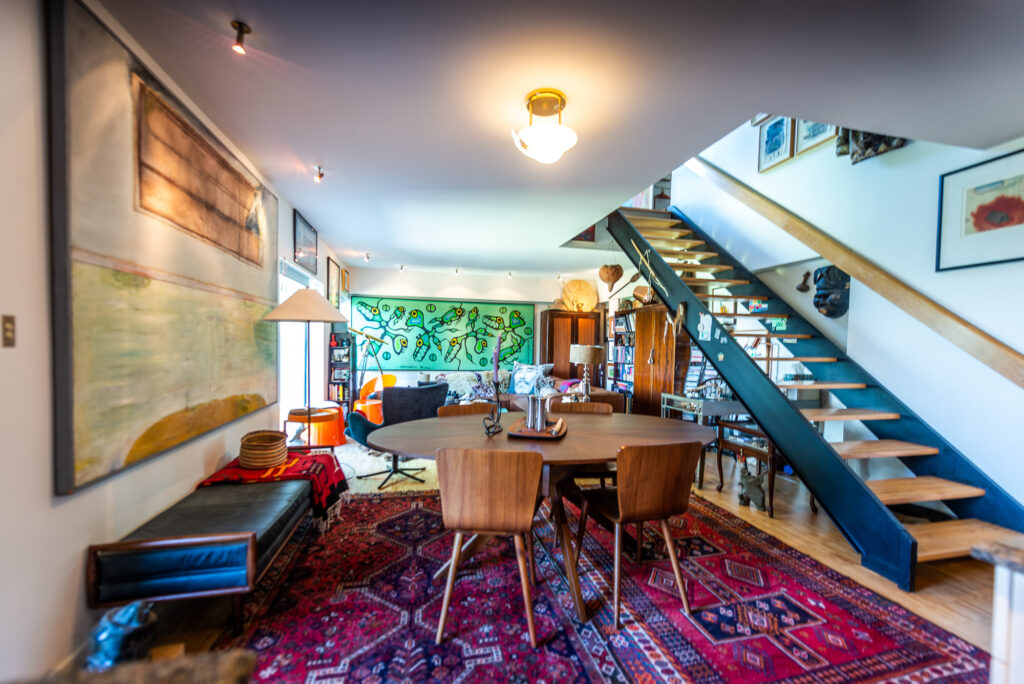 Upstairs contains a bedroom, more living space which the owners have used for a library/office, and a full bath.
A fun bit of trivia: General Electric was apparently contracted to construct the first stacked washer/dryer units to fit the unique design of Habitat 67.