Goderich Ontario is a town of about 7,500 people on Lake Huron at the mouth of the Maitland River. It was settled by John Galt of the Canada Company in 1828, and incorporated in 1850.
A 'planned community' of sorts, the centerpiece of town is the octagonal public 'square' which contains the courthouse and public greenspace. Streets meet the square in a radial pattern, leaving 8 blocks of commercial frontage facing the square. About a block from the square the streets transition to residential use, and like Kincardine, there are many stately late-Victorian era mansions that are still well-maintained and in use.
In 1886 an exploratory oil drill crew discovered a large deposit of salt under the harbour. Since then, 150 million tonnes of salt has been mined, and the harvesting continues today at about 9 million tonnes a year by Sifto Canada.
On Sunday, August 11, 2011 an F3 tornado formed off Lake Huron and ripped through the town, including the courthouse square. The tornado caused one death, many injuries, and caused extensive damage to the small town. Amazingly, upon my visit in July of 2022 there was absolutely no indication such damage had occurred in the town, and I had no idea until researching the town during my visit.
Stately homes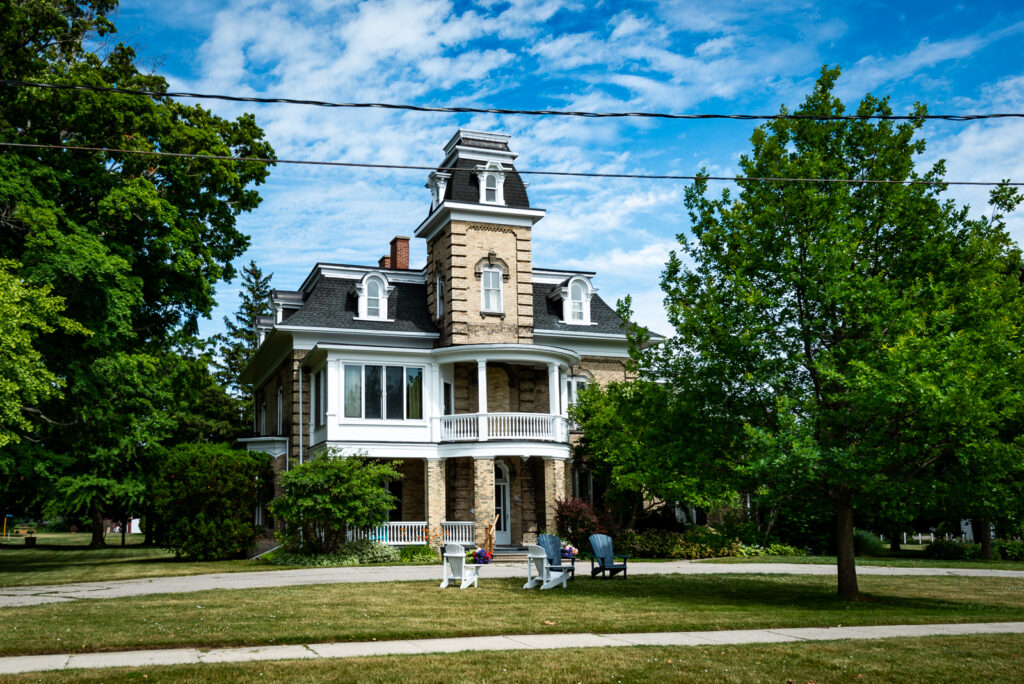 Commercial Centre